Announcements
Membership Points Draw

Congratulations to Jonathon Smyth who has won the members draw for a free trip to a Liverpool home game. Well done to the top 10 attending members who were entered for the draw. Points will now be cleared down and will accrue from the start of the season until the end of the year, when we will have another draw.

Club Trips and Legends Nights

Check back here for details on any club trips and legends nights. Overnight trips to home games from €225 for members (€245 for non-members which includes free membership to the club for 1 year). This includes the Ferry, the Coach to Liverpool, Accommodation and Tickets to the game.
Season Over
Liverpool
Barclay's Premier League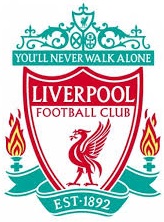 Become a Member
Meet us at McGarry's on any Liverpool FC match day to join the fastest growing Liverpool Supporters Club in Ireland.
Annual Membership for new members is €25, renewals €20 for adults and €10 for children up to 16 years old.
Click here for latest Member Points Leaderboard
Click here for first half of season 2017/18 Member Points Leaderboard
Click here for Membership Benefits.
Please contact us to join or for renewal details at info@ynwairishredssc.com or 086-6038328
Download Membership Form

Download Club Rules