Announcements
Next Match - AC Milan V Liverpool

Next Match on 7th December KO @ 8:00pm - AC Milan V Liverpool, UEFA Champions League. All meet in Lyster's. New members can sign up on the day.

Golden Goals - Spurs Match 19th Dec

Golden Goals - Golden goals are on sale at next match, for Spurs game on 19th December

What a response! YNWA Food Bank and Homeless Appeal 2020

YNWA Irish Reds teamed up with https://food.cloud/ at christmas 2020 to run our first YNWA Food Bank and Homeless Appeal and what a response it was. What an amazing response we got over the 2 days!! On behalf of FoodCloud and ourselves , we would like to say a massive thank you to everyone who contributed to the collection today. Totally exceeded our expectations but just goes to show what a group/club can achieve when everyone pulls together. Was great to see familiar faces again after the difficult months we've been through. When we dropped the collection off to FoodCloud they were very moved at the amount we collected over the 2 days. We collected in total 0.9 tonnes of food which provided 2221 meals to underprivileged people over one of the worst Christmas periods in recent times. We are so proud of our club members and the people of Crumlin who donated both food and money.

Great Video Clip by Liz Hearst from DCU

Click here to see recent video on YNWA Irish Reds and JFT96 FC

Cool Article in LovinDublin on our club

Click here to see recent article on YNWA Irish Reds

Club Trips and Legends Nights

Check back here for details on any club trips and legends nights. Overnight trips to home games from €225 for members (from €245 for non-members which includes free membership to the club for 1 year). This includes the Ferry, the Coach to Liverpool, Accommodation and Tickets to the game. Please note prices may vary due to exchange rate and Ferry prices.
Next Match
AC Milan V Liverpool
UEFA Champions League
Tue 7th Dec 2021 8:00pm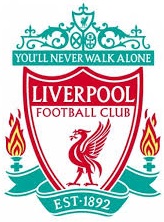 Become a Member
Meet us at Lyster's on any Liverpool FC match day to join the fastest growing Liverpool Supporters Club in Ireland.
Annual Membership is EUR 10.
Click here for latest Member Points Leaderboard
Click here for Membership Benefits.
Please contact us to join or for renewal details at info@ynwairishredssc.com or 086-6038328
Download Membership Form

Download Club Rules