Announcements
Next Match - Crystal Palace V Liverpool

Next Match on 20th Aug KO @ 8:00pm - Crystal Palace V Liverpool, Barclays Premier League game. All meet in McGarry's. New members can sign up on the day.

Club Trip - Liverpool V Brighton

We will be running a club trip to the Liverpool v Brighton game on Saturday 25th August. Includes Boat, Coach, Overnight Accommodation and Match ticket. €50 deposit required. Places are limited to 15 people and priority will be given to members with the most credits.

We Are Back - Club reopens on 28th Jul

We are back! The club is reopening on 28th July from 8pm at McGarrys, Harold's Cross. You can sign up on the night for membership for the 2018/19 season. The Man United V Liverpool friendly will follow the formalities.

Club Trips and Legends Nights

Check back here for details on any club trips and legends nights. Overnight trips to home games from €225 for members (from €245 for non-members which includes free membership to the club for 1 year). This includes the Ferry, the Coach to Liverpool, Accommodation and Tickets to the game. Please note prices may vary due to exchange rate and Ferry prices.
Next Match
Crystal Palace V Liverpool
Barclay's Premier League
Mon 20th August 2018 @ 8:00pm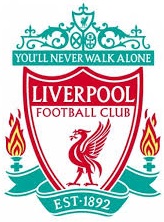 Become a Member
Meet us at McGarry's on any Liverpool FC match day to join the fastest growing Liverpool Supporters Club in Ireland.
Annual Membership for new members is €25, renewals €20 for adults and €10 for children up to 16 years old.
Click here for latest Member Points Leaderboard
Click here for Membership Benefits.
Please contact us to join or for renewal details at info@ynwairishredssc.com or 086-6038328
Download Membership Form

Download Club Rules