Announcements
Next Match - Liverpool V Spurs

Next Match on 1st June KO @ 8:00pm - Liverpool V Spurs, UEFA Champions League Final. All meet in McGarry's. New members can sign up on the day.

Members Draw - 1st half of season

Members draw for 1st half of season took place at Man City game at half time. Top 10 members from the points leaderboard were put in the draw.

Congratulations to Joe O'Dea who won the free place on a club trip.

Christmas Party Raffle

Great day had by all. Thanks very much for everyone's support.

Congratulations to all winners of the Christmas Party Raffle:

EUR 500 - Laura Kearns

EUR 250 - Ger Doyle

EUR 100 - Alan McGauley

EUR 50 - Karl Creegan

EUR 50 - Lisa Ward

EUR 50 - Alan Dalton

Cool Article in LovinDublin on our club

Click here to see recent article on YNWA Irish Reds

Club Trips and Legends Nights

Check back here for details on any club trips and legends nights. Overnight trips to home games from €225 for members (from €245 for non-members which includes free membership to the club for 1 year). This includes the Ferry, the Coach to Liverpool, Accommodation and Tickets to the game. Please note prices may vary due to exchange rate and Ferry prices.
Next Match
Liverpool V Spurs
UEFA Champions League Final
Saturday 1st June 2019 8:00pm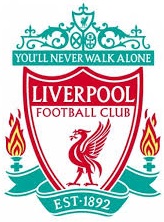 Become a Member
Meet us at McGarry's on any Liverpool FC match day to join the fastest growing Liverpool Supporters Club in Ireland.
Annual Membership for new members is €25, renewals €20 for adults and €10 for children up to 16 years old.
Click here for latest Member Points Leaderboard
Click here for first half of season 2018/19 Member Points Leaderboard
Click here for Membership Benefits.
Please contact us to join or for renewal details at info@ynwairishredssc.com or 086-6038328
Download Membership Form

Download Club Rules